Afrimoney
Afrimoney is a mobile money solution offered to all Africell Subscribers.
Afrimoney is a secure way to store and manage money in an account linked to your Africell sim card, similar to a bank account.
With an Afrimoney account you can:
Transfer money (Domestically)
Pay bills and fees (EDSA, DSTV, WAEC among others)
Pay for goods and services
Buy Africell services (Airtime, Data…)
Collect international remittances
Receive your salary
how to register
1• Find the nearest Afrimoney shop, authorized AfriMoney agent, Afrimoney Kiosk, or one of our nationwide spread brand ambassadors.
2• Provide a valid ID
for them to register you.
3• You will receive a short message to confirm the registration of your Afrimoney account, along with your default PIN ("0000") which you must change in order to activate your account.
When activated, you can start using our wide range of services.
Benefits
1.
Financial inclusion: Mobile money is a sure way of achieving financial inclusion, as it
gives opportunity to the under-served to be reached at a relatively cheap cost.
2.
Secure: Personal Afrimoney PIN code required for each transaction.
3.
Convenient: Money transfer, airtime top-up, bill payment, salary disbursement, etc…
Anytime and anywhere
4.
Accessible: Accessible to low-income earners with minimal requirements for registration and transacting.
5.
Link to Bank: It gives the customer the convenience of having access to his/her
money anytime, without going to the bank. (Mobile bank or Push and Pull)
6.
Cashless: Afrimoney makes it easier for people to transact without the using physical cash. Access to merchant services or online payments as well.
Tariffs
P2P
From User
From User
Transaction Amount
Service Charge
Subscriber
Subscriber
From
To
Fixed Amount
1.00
100
0.50
100.01
500
1.00
500.01
3,000
2.50
3,000.01
15,000
5.00
Cash Out
From User
From User
Transaction Amount
Service Charge
Subscriber
Subscriber
From
To
Fixed Amount
1
14.99
0.45
15
29.99
0.79
30
59.99
1.50
60
99.99
3.05
150
299.99
6.10
300
599.99
11.00
600
999.99
14.00
1,000
1,999.99
20.00
2,000
2,999.99
35.00
3,000
3,999.99
50.00
4,000
6,999.99
85.00
7,000
15,000
150.00
MERCHANT PAYMENTS
To use Merchant payment, select option (4).
2•
Enter the reference ID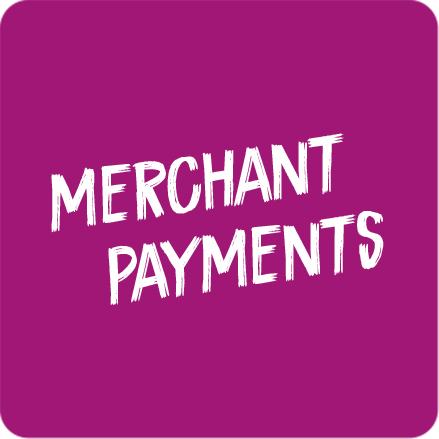 Frequently Asked Questions
1.
What is Afrimoney?
A mobile phone Wallet to all Africell subscribers that allows them send and receive money using a mobile phone.
2.
What can Afrimoney allow me to do?
Send and receive money (domestically), Utility bill payments, Airtime top-ups, Deposit cash on AM account, Withdraw cash from AM account, Merchant payments, Payroll payments
3.
Where can I access the service from?
Anywhere any time
4.
What will a subscriber need to use the service?
Register for the service at any Afrimoney Outlet
5.
If you are an Africell subscriber but NOT a registered Afrimoney subscriber can you be able to use the service?
Yes, but you will be prompted to register before Money is credited to your account
6.
How do I withdraw money from my account if I am registered AM subscriber?
Go to an AM agent with your phone and Request to cash out
7.
How does a customer register for Afrimoney?
Go to any Afrimoney Outlet with any valid ID. (Work ID, voters card, driving permit, passport, national ID, LC ID/letter, student ID)
8.
Do I need to have a minimum amount on my Afrimoney account for it to be active?
No, you can have zero balance but your Afrimoney account will be active
9.
What does registering for Afrimoney cost?
Afrimoney Registration is completely FREE
10.
Where are Afrimoney outlets?
All Afrimoney branded Outlets (POS)
11.
Do I need a bank account to in order to access Afrimoney service?
No, you don't need too have a bank account, but it will be an added advantage to have an account with a partner bank because you will enjoy Bank-to-wallet services when launched
12.
Do I need a minimum amount on my Afrimoney account to perform any transactions?
No, you should have sufficient funds to carry out the transaction you would like to.
13.
Do I have to pay for service fees, registration fees for Afrimoney account?
No, you will only be charged a very affordable fee for some transactions.
14.
How do I buy Airtime from my Afrimoney account?
*161# ok and follow the instructions.
Visit your nearest Afrimoney point of sale, in Sierra Leone.
| | | | |
| --- | --- | --- | --- |
| POS | Address | Location | MAP |
| HQ | 1 Pivot Street, Wilberforce | Freetown | |
| Bathurst St. | 25 Bathurst Street, Freetown | Freetown | |
| Odeon | Siaka Steven St. Freetown | Freetown | |
| St. John | St John Roundabout, Freetown | Freetown | |
| Wilkinson Road | 101 Wilkinson Road, Freetown | Freetown | |
| Shell | 49 Bai Bureh Road, Kissy, Shell, Freetown | Freetown | |
| Water loo | Main Motor Road, Waterloo | Freetown | |
| FBC University | Fourah Bay College University | Freetown | |
| Juba | Lumley, off Juba Bridge, Freetown | Freetown | |
| New England | Front of SLBC office, Freetown | Freetown | |
| Youyi Building | Bus Halt Brookfields, Freetown | Freetown | |
| Calaba Town | Calaba Town Last Station , Freetown | Freetown | |
| Lungi Airport | Lungi International Airport | Port Loko | |
| Pujehun | 9c Market Road | | |
| Makeni | 23, Rogbaneh Road, Makeni | Makeni | |
| Kabala | 11 Sheki Bockarie St, Kabala | Kabala | |
| Magburaka | 2, Hospital Rd. | Tonkolili | |
| Kono | 4 Kainkordu Road, Koidu Town, Kono | Kono | |
| Kenema | 11 Hangha Road, Kenema | Kenema | |
| Bo | 4 Bojohn Street | Bo | |
| Mile 91 | 1 Bo Road, Mile 91 | Tonkolili | |
| Lunsar | 1, Makeni Park, Lunsar | Port Loko | |
| Adonkia | Peninsular Highway | Freetown | |
| Port Loko | Kambia Road S/Leone Liberia Border by Law Court | Port Loko | |
| Kambia | Kambia / Guinea Highway, Pamalap Park. | Kambia | |
| Bumbuna | Ferry Rd Bumbuna (By Mercury Office) | Tonkolili | |
| Rutile | Main Motor Rd. Muriba Town Rutile | Moyamba | |
| Rotifunk | Airport / Ferry Road | Port Loko | |
| Lungi 2 | Airport Junction | | |
| Moyamba | Kobora Road | | |
| Kailahun | WPF Quarters, Kailahun | Kailahun | |
| Mile 4 | Main Freetown Highway Newton | Newton | |
| Bottom Mango | Wilberforce | Freetown | |
Afrimoney partners